Marbella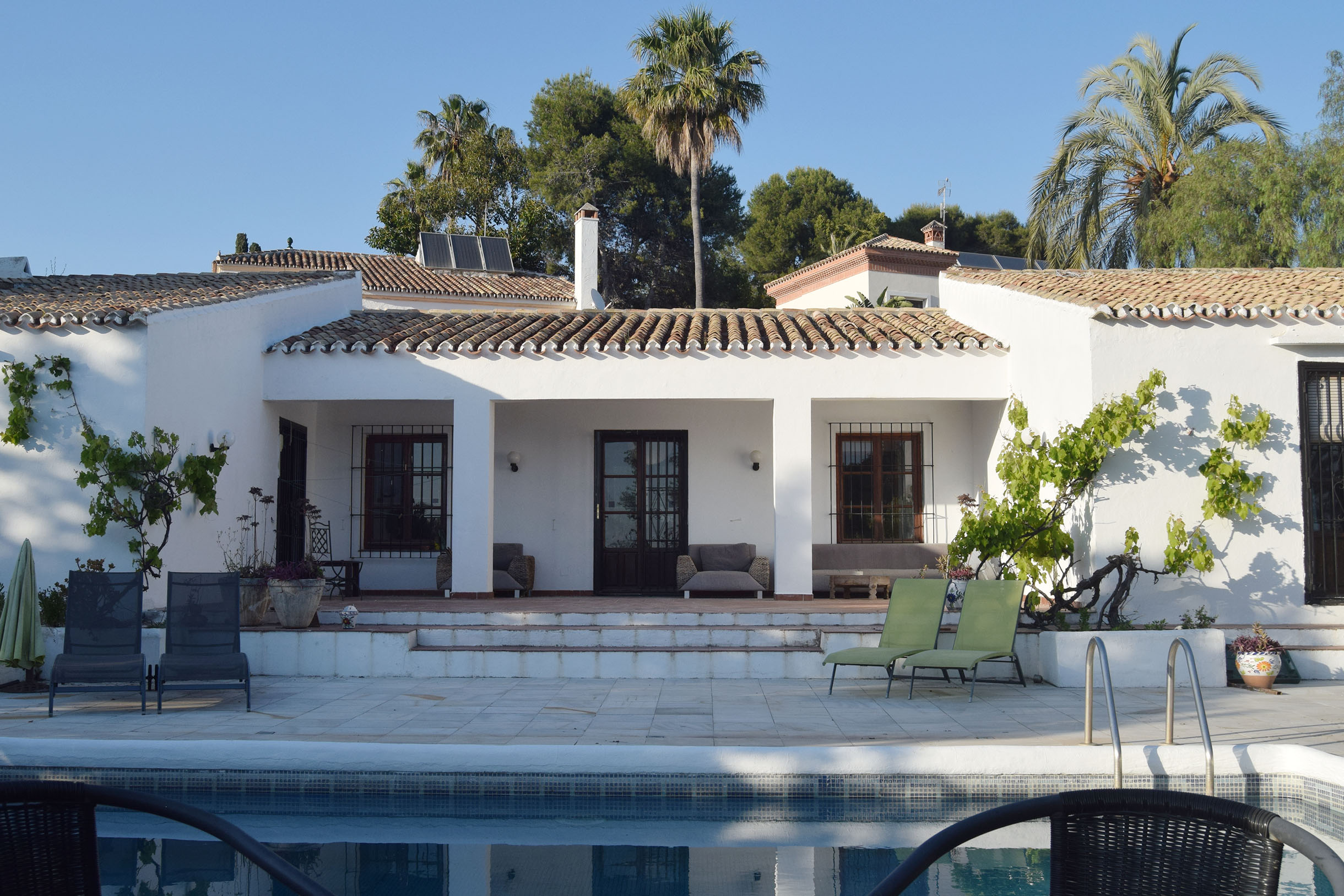 The JacAL is a spacious house in 1400 m2 of grounds, surrounded by white walls, in lush hills of East Marbella, between the mountains and the beach (30 min away walking), we are in a quiet suburb, called here urbanizacion, the centre of charming town of Marbella is reachable in about 40 min walking, much faster cycling.

if you have a car, JacAL is a perfect base for day trips to some of the most wonderful locations in Spain - Tarifa, Bolonia, Cadiz, Sevilla, Malaga, Granada.

a tightly-knit ecosystem that never stops to amaze. we have several olive trees, almond tree, 2 lemon trees, 2 fig trees, tangerine, huge cypress trees, cacti, plus countless other plants.

in this almost perfect tranquility, combined with super-fast optic cable Internet we have reached productivity levels never imagined before. perfect and secure place for teleworking, but also, if you are planning to move to countryside and/or Spain in particular this would be good trial run.

nothing focuses the mind and stirs the soul like a clear view from the terrace, all the way to the horizon, across the sea to Gibraltar and, on a good day to Africa. the sunset is our every evening movie, varying between quietly pleasant and grippingly spectacular, comfortably watched from our swinging bench.

the swimming pool is 8 x 4 m and about 2.2m deep - practise snorkelling !

currently, the house can accommodate 2-4. perhaps 6 people and, as such, is well suited for specific longer term projects.

More info:

contact us with any questions but please do not apply if you believe in adverse effects of high-voltage (you are advised not to use trains in that case), as there is an electricity tower on our grounds.